By Michelle Davis
Benchling, a maker of software for the biotechnology industry, is valued at $6.1 billion after a funding round led by Altimeter Capital Management and new investor Franklin Templeton.
The San Francisco-based startup raised $100 million in a Series F round that also included new investors Tiger Global Management and Lone Pine Capital, according to statement reviewed by Bloomberg News. Benchling was last valued at $4 billion in an April fundraising led by Sequoia.
The funding round adds to a boom in activity involving companies that support drug development. The success of vaccines during the coronavirus pandemic has also helped attract investors to companies that support medical research.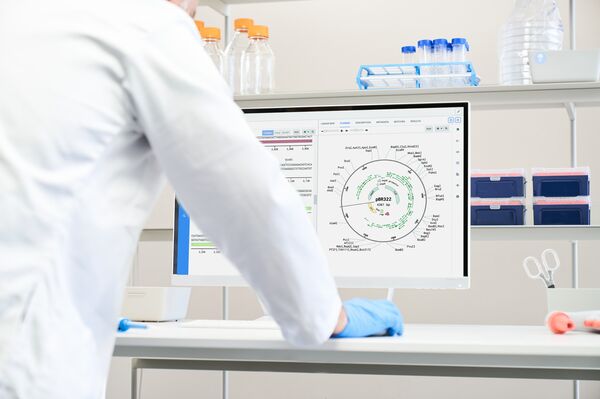 Benchling's platform supported two of the antibody treatments developed to treat Covid 19.
The company plans to use the new funding to hire staff, invest in research and product development and expand internationally, co-founder and Chief Executive Officer Sajith Wickramasekara said in an interview.
Speeding Discovery
The company's software helps scientists design experiments and digitize and share data from those projects, a process that it says can speed up scientific discoveries and bring products to market faster. Wickramasekara said the software is used by more than 7,000 research institutions and over 600 companies, including Regeneron Pharmaceuticals Inc., Eli Lilly & Co., Sanofi, Gilead Sciences Inc. and Syngenta AG.
"A majority of our customers are coming off of Excel spreadsheets, literal paper and pen and custom software," he said. "Helping those companies get those products to market is our purpose. We have so many ways to expand and support that."
Investment and R&D funding, along with the declining cost of gene editing, have enabled researchers to increase the number of experiments they run, Ryan Biggs, managing director of Franklin Templeton's Franklin Venture Partners, said in an interview.
Managing R&D
"All of this is creating a substantial increase in data, which requires a comprehensive system to manage that R&D," he said. "Benchling is central to that by allowing researchers and scientists to accelerate innovation cycles and produce life saving drugs and therapies."
While Benchling sees value in remaining an independent company, the company plans to expand its offerings, Wickramasekara said.
"We started off helping companies with research, we moved into development," he said. "Eventually we'll move into manufacturing."